The Museum will be closed Sunday, April 9 in observance of Easter.
Guia de visita
Estos datos te ayudarán a planear tu visita. Nos va a dar mucho gusto verte.
la información
HORARIO DEL MUSEO
De abril a diciembre
Martes – domingo, 10am – 5pm
De enero a marzo
Martes – domingo, 10am – 4pm
EL MUSEO NO ABRE
Los lunes, Día primero del año, Domingo de Resurrección. Cuatro de julio, Día de acción de gracias, y Navidad
CAFÉ FLO
Del 1ero de mayo al 31 de octubre, martes a domingo, 11.30am-2.30pm
Se recomienda hacer reservaciones
PRECIO DE ENTRADA
$10 adultos, $9 adultos mayores (62+), $8 estudiantes con identificación y gratis niños de 12 años o menos y miembros del museo
Pequeña aldea de hadas, una exposición al aire libre, abierta el 1ero de octubre hasta el 31 de octubre:
$15 adultos, $14 adultos mayores, $13 estudiantes, $5 miembros y gratis niños de 12 años o menos.
Actividades para familias
Todas las actividades son gratuitas, incluidas con el boleto de entrada.
En la Casa Florence Griswold–Pide una hoja de búsqueda del tesoro (scavenger hunt), con una lista de objetos que buscarás en cada cuarto. Los objetos cuentan la historia del Museo y así las familias aprenden la historia de los artistas famosos que vivían en la casa hace más de cien años. Muestra la hoja en la recepción para recibir un premio.
En la exposición–Levanta las cartas de ¿Puedes encontrarme? (Can you find me?) y busca los detalles en los cuadros de la exposición.
Estudio portátil de arte–Pide prestado un Estuche de arte (Explorer's Kit) en el Estudio Portátil de Arte.
Los domingos de descubrimiento (de abril a diciembre)–Pasa al Centro de Educación del Museo para un proyecto divertido y creativo.
Guía con pegatinas de recuerdo–Los visitantes más jóvenes seguramente van a divertirse con la Guía al Museo Florence Griswold con pegatinas. Cada vez que visitan al Museo, recibirán una pegatina que completará una de las ilustraciones del folleto. Cuando hayan coleccionado las seis pegatinas recibirán un cupón de cortesía para la Tienda del Museo.
Por la sección en español de nuestra página de Internet agradecemos a

Expandiendo Horizontes: Celebrando los 20 años de la colección de calderas de vapor de Hartford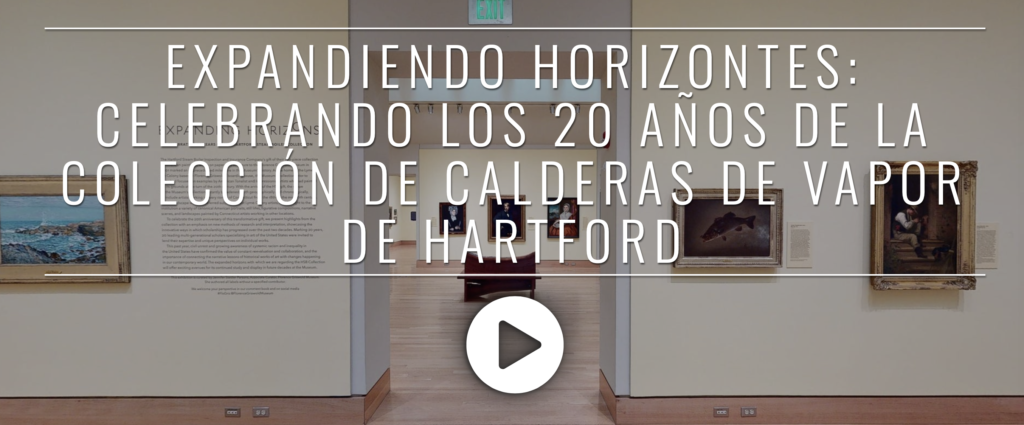 El apoyo para la traducción de exposición proviene de la Fundación Benevolente Público de Bodenwein.