The Museum will be closed Sunday, April 9 in observance of Easter.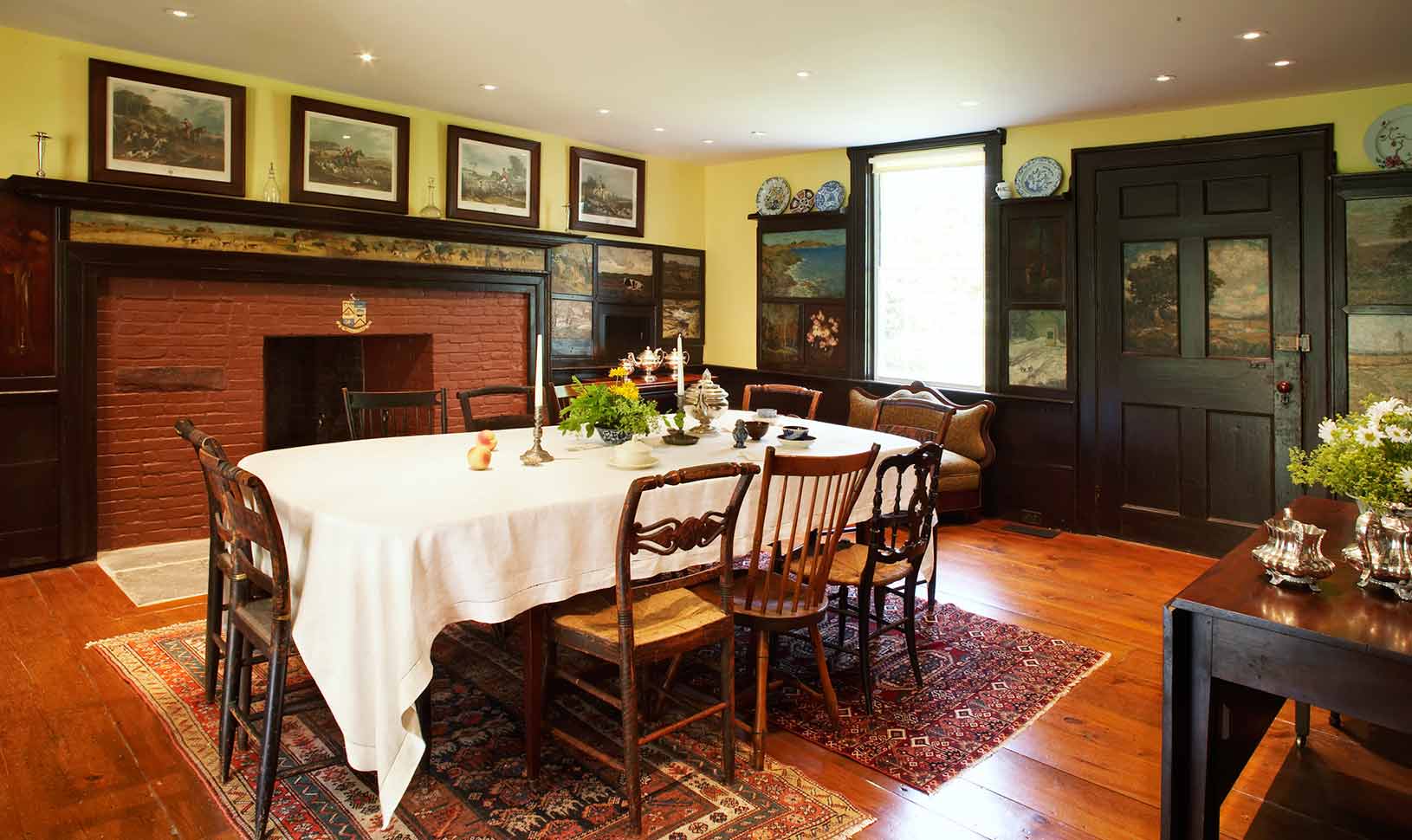 Let's Race Into The Past
One of the most celebrated works of art at the Florence Griswold Museum is the frieze-like painting titled The Fox Chase (1905) created by Henry Rankin Poore.
Located in the dining room of the Griswold boardinghouse, the nearly 9-feet long panel depicts the members of the Lyme art colony in a mock fox hunt through the village of Old Lyme, Connecticut. Now, you can explore the history of the art colony by clicking on the people, places, and things found in the painting. Beginning with the boardinghouse for artists at the far right and ending with the fox at the far left, your journey down Lyme Street will introduce you to the key elements, ideas and artistic personalities that make the Lyme art colony a distinctive chapter in Connecticut art and history.
Fox Chase
The Griswold House