The Museum will be closed Sunday, April 9 in observance of Easter.
We would like to keep you updated on the progress of our five-year (2021 to 2026) strategic plan.
Immediately after the plan was accepted by the Board of Trustees at our June Annual Meeting, our staff enthusiastically dove into making progress towards our goals. We want to keep everyone—friends, visitors, friends, and the public—up-to-date on what we are achieving.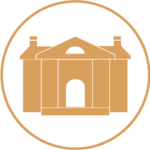 The plan is divided into five goals.
Engaging a Wider Audience
Continue the spirit of the Artists' Colony by further connecting our art, history, and landscape to create a more immersive experience for a wider audience.
Celebrating IdentityExpand the Museum's identity around our established mission of fostering the understanding of American art, with emphasis on the art, history, and landscape of Connecticut.
Planning for the FutureProvide for financial, physical, educational, and environmental stability to ensure the growth of the Museum for future generations.
Embracing Friends & NeighborsExpand the Museum's ability to showcase our art, history, and landscape through increased collaboration with local, regional, national, and international museums and institutions.
Perfecting the Museum ExperienceEnhance our onsite and virtual visitor interactions to create an exceptional visitor experience.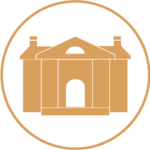 Please check back here each quarter for samples of our progress.
Click here to read and download the plan.
Feel free to reach out to any staff member if you have comments or questions.