The Museum will be closed Sunday, April 9 in observance of Easter.
Jobs and Internships
Thank you for your interest — there are no job openings at this time.
If you are interested in a specific job, please direct questions to that department.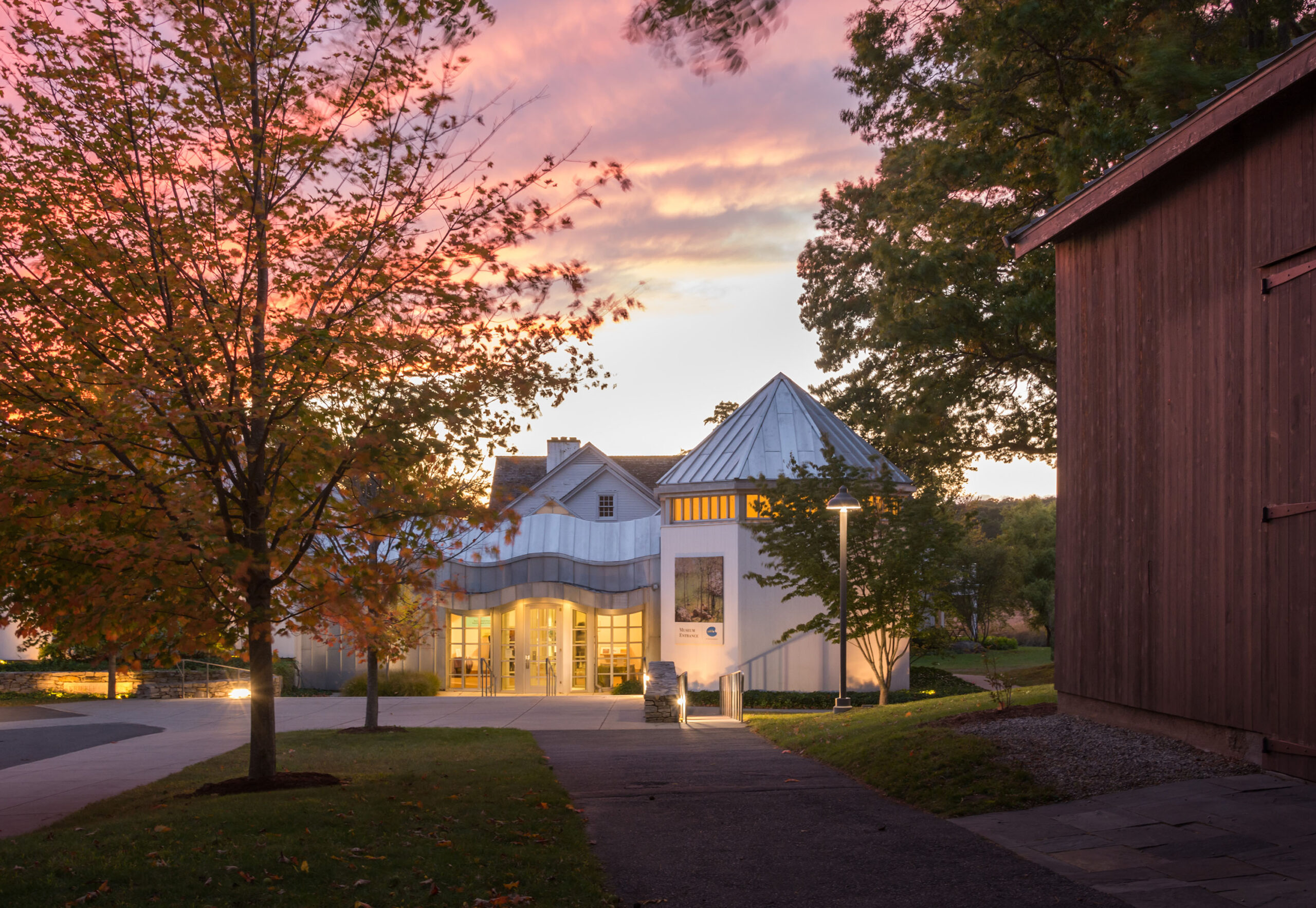 Welcome
Welcome to the website of the Florence Griswold Museum! If this is your first opportunity to get to know us, we invite you to explore this site and learn more about our robust offerings.
Situated along the picturesque Lieutenant River in Old Lyme, Connecticut, the Florence Griswold Museum embodies the artistic spirit of its legacy as the home of the Lyme Art Colony. From the impressive Georgian architecture of the home of namesake Florence Griswold, to the light-filled and modern spaces of the Krieble Gallery, to the rolling landscape of our 12-acre site, the Florence Griswold is a truly special place that is privileged to serve as the home of American Impressionism.
As an institution that embraces its future as much as its past, this website is one of a variety of platforms we embrace to reach our many audiences. We encourage you to use this resource to learn more about our unrivaled permanent collection, thought-provoking temporary exhibitions, and our online projects, such as SEE/change, History Blog, and our online-exclusive exhibitions. Valuable information about our wide array of educational programs, upcoming events, the history of the site and how to best enjoy your visit to the Museum (including lunch at Café Flo!) is also readily available.
Whether you are a Museum member, Old Lyme resident, or visitor to the area, we look forward to making your relationship with the Florence Griswold Museum an unforgettable one. The Board of Trustees, staff, and volunteers of the Florence Griswold Museum welcome you to our website and to the FloGris community.
See you in the galleries!
Image: Robert and Nancy Krieble Gallery, by Derek Hayn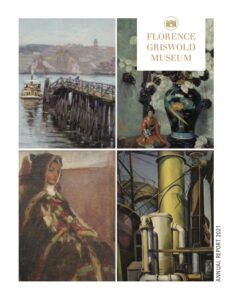 View and/or download 2021 Annual Report
Interested in the Museum's five year strategic plan? Check it out here – along with a progress report toward our goals…
The Florence Griswold Museum Receives Reaccreditation by the American Alliance of Museums
April 9, 2018: The Florence Griswold Museum in Old Lyme, Connecticut is honored to announce that it has received high marks from the American Alliance of Museums' (AAM) Accreditation Commission. Accreditation helps to ensure the integrity and accessibility of museum collections, reinforce the educational and public service roles of museums, and promote good governance practices and ethical behavior.
Through a rigorous process of self-assessment and review by their peers, the museum has demonstrated it meets standards and best practices and are good stewards of the collections and resources they hold in the public trust. "The Florence Griswold Museum is an energetic place that creatively raises income and builds audiences,' notes Amy Bartow-Melia, Chair of the AAMs Accreditation Committee. "The museum's highly-detailed yearly strategic plans for each department are a model for other museums."
Of the nation's estimated 33,000 museums, only 3% are currently accredited. "Accredited museums are a community of institutions that have chosen to hold themselves publicly accountable to excellence," said Laura Lott, Alliance president and CEO." Accreditation is clearly a significant achievement, of which both the institutions and the communities they serve can be extremely proud.
About the American Alliance of Museums  The American Alliance of Museums has been bringing museums together since 1906, helping to develop standards and best practices, gathering and sharing knowledge, and providing advocacy on issues of concern to the entire museum community. Representing more than 35,000 individual museum professionals and volunteers, institutions, and corporate partners serving the museum field, the Alliance stands for the broad scope of the museum community.  For more information, visit www.aam-us.org.
Mission Statement
The Florence Griswold Museum fosters the understanding of American art, with emphasis on the art, history, and landscape of Connecticut.
Fulfillment of Mission
The Museum achieves this goal through the acquisition, preservation, and interpretation of original artifacts of American art and history. To this end, the Museum recognizes its responsibility to present exhibitions, educational programs, and publications that contribute to a greater appreciation of the nation's artistic accomplishments and the region's distinctive cultural history.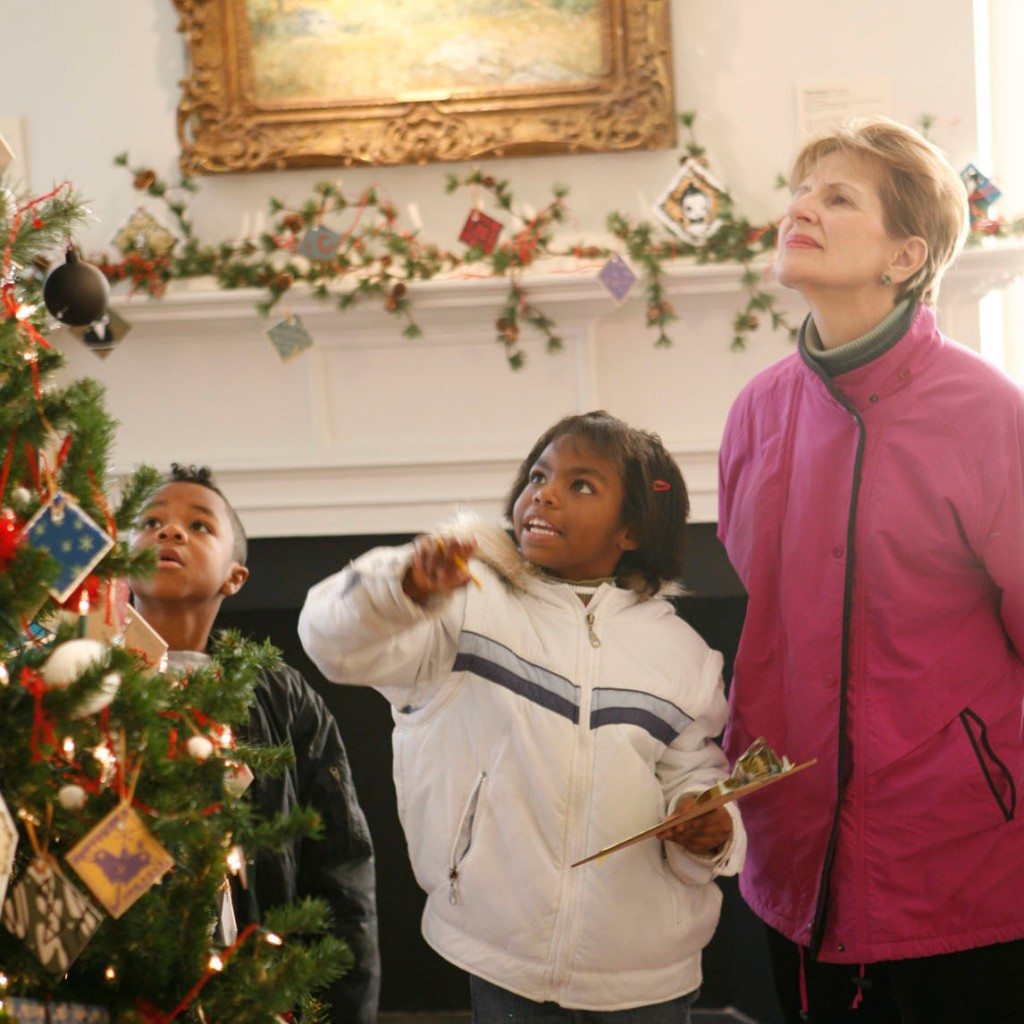 Over the past four years, the Museum has seen a steady rise in exhibition attendance and total visitorship, culminating in 76,661 visitors in 2017. According to a recent economic impact study, out-of-town visitors spend an average of $479 per family while in the area, resulting in an estimated annual economic impact of $16.5 million. While drawing a national and international audience the Museum is also growing in stature among its core constituency of visitors from Southeastern Connecticut as a valued gathering place for the community. With support from the Connecticut Humanities Council, the Museum is investing heavily in efforts to reach new audiences through technology, having created a distinctive website presence and an innovative series of web-based learning tools about Florence Griswold and the artists of the Lyme Art Colony. Over 120,000 web visitors interact with FloGris's website each year, while over 23,000 people now subscribe to the bi-monthly electronic newsletter.
Subscribe to the Museum's eNews now
2022
Board of Trustees
Officers
Deborah Moore
Chair
Lee Pritchard
Vice Chair
Jane H. Rapport
Secretary
Kay Knight Clarke
Treasurer
---
Trustees
Susan Cartledge
Jonathan L. Cohen
Carla D'Arista
Dianne Embree
Barbara Harms
Paul Holt
Valerie Koif
Jac Lahav
Sally Lawrence
Kevin McGlinchey
Timothy McLaughlin
Richard Millard
John E. Noyes
Barbara Smith
Katie Tuttle
Robert Wilber
---
Charter Trustees
Mary Ann Rumney Besier
Charles T. Clark
Jeffrey W. Cooley
David W. Dangremond
Frank W. Hamilton III
Carolyn Wakeman
Robert D. Webster
---
Honorary Trustees
Richard Booth
Wilson G. Bradford
Deborah Butler
David Hoffman
Lee Jacobus
Hedy Korst
Clement C. Moore II
Dr. John Niblack
Kathryn Parsons
Marilyn Percy
Samuel Thorne
Nelson H. White
George J. Willauer
---
Advisory Council
Townsend Ludington, Chair
Tiffany Bell
Nancy Campbell
Stuart Feld
Donna Fleischer
Rob Hernández
James Lyon
James Matschulat
Harry S. Parker III
Robert Smith, Jr.
Dr. Christopher B. Steiner
Tula Telfair
Abbot Vose
Lyn Gammill Walker
Robert Wilber
---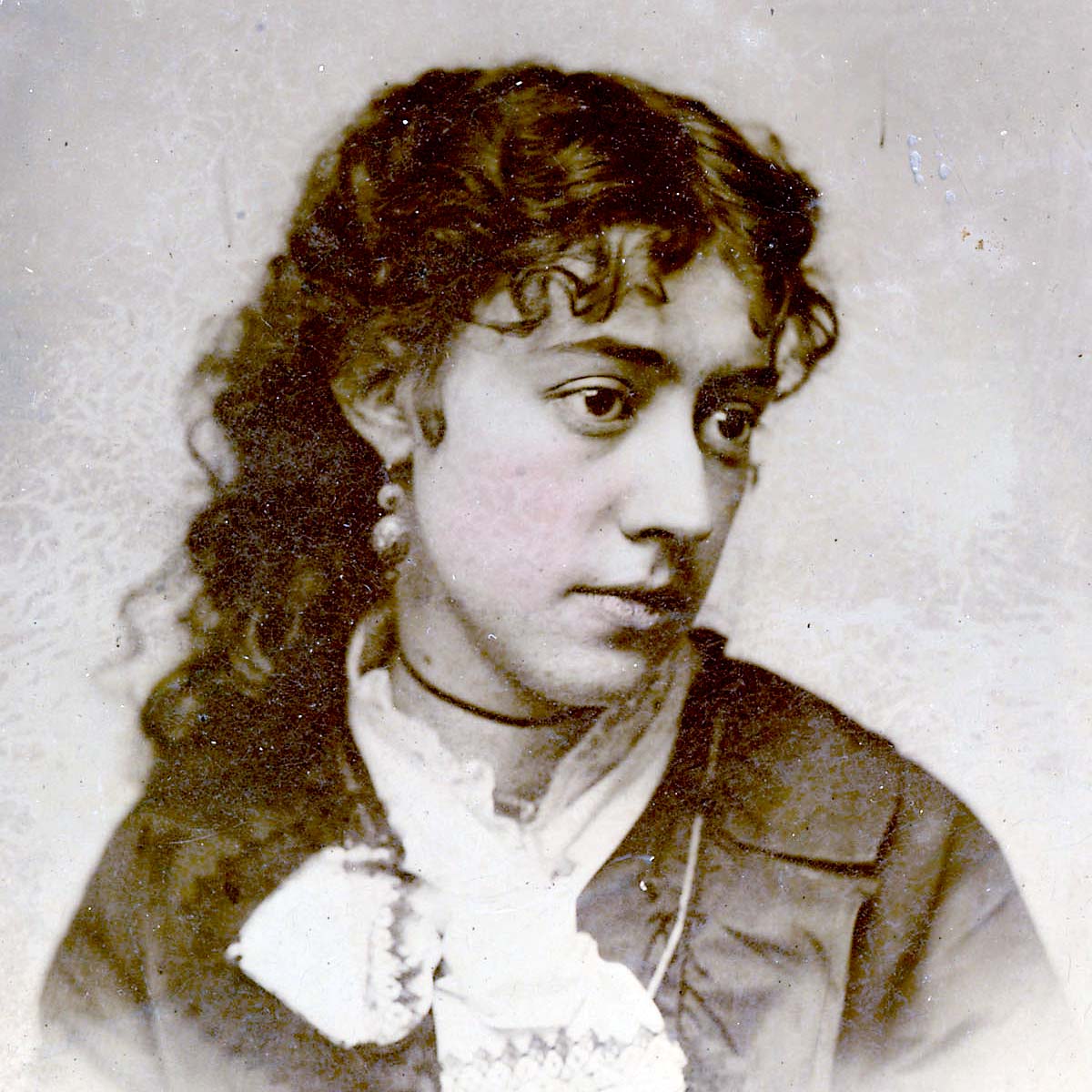 Press Resources
Image: Wilber & Bassett, Photographers, Miss Florence Griswold, ca. 1875.  Tintype.
Thank you for your interest in the Florence Griswold Museum!
If you do not find the information you need on the website, please contact Tammi Flynn, Director of Marketing.
Just as Miss Florence's home captured the imagination of artists over one hundred years ago, the Museum is attracting the attention of another generation of artists and art lovers. Since opening the Krieble Gallery in July 2002, attendance has more than doubled. The Museum is a resource for local residents as well as a destination for visitors from around the world.
We have a full selection of digital images of our permanent collection, temporary exhibitions, buildings, grounds and gardens, programs, and events.
We are happy to supply them to qualified media professionals upon request. Interviews with key staff can also be arranged. Hopefully you can make a personal visit to the 12-acre site but if you are unable, information can be sent to you immediately upon request.
If you would like to be added to our media list to receive advance information about Museum activities, please email your address (mail and e-mail) and media affiliation.
You May Also Be Interested In