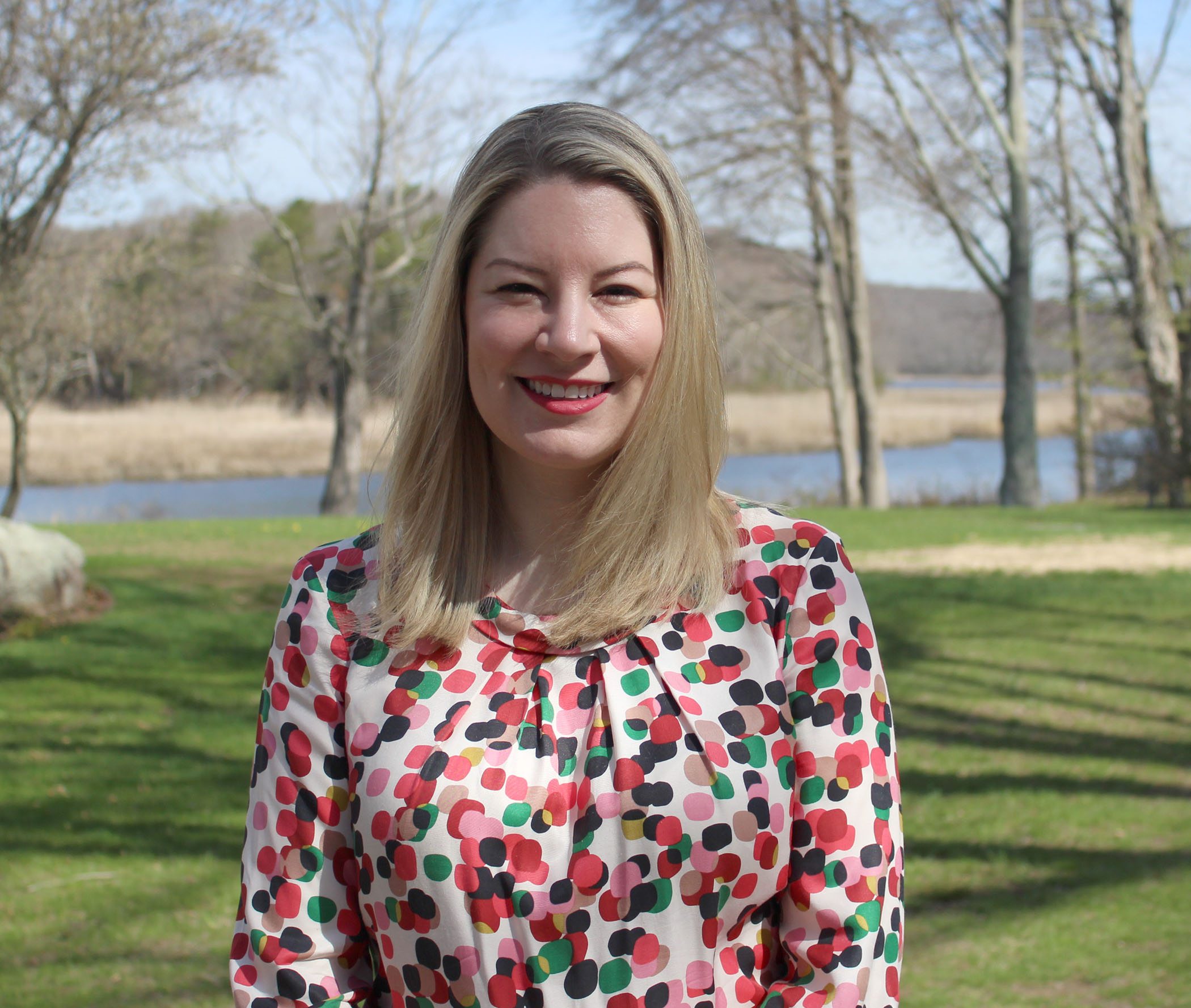 A Welcome from the Director
Welcome to the website of the Florence Griswold Museum! If this is your first opportunity to get to know us, I invite you to explore this site and learn more about our robust offerings.
Situated along the picturesque Lieutenant River in Old Lyme, Connecticut, the Florence Griswold Museum embodies the artistic spirit of its legacy as the home of the Lyme Art Colony. From the impressive Georgian architecture of the home of namesake Florence Griswold, to the light-filled and modern spaces of the Krieble Gallery, to the rolling landscape of our 13-acre site, the Florence Griswold is a truly special place that is privileged to serve as the home of American Impressionism.
As an institution that embraces its future as much as its past, this website is one of a variety of platforms we embrace to reach our many audiences. I encourage you to use this resource to learn more about our unrivaled permanent collection, thought-provoking temporary exhibitions, and our online projects, such as SEE/change, History Blog, and our online-exclusive exhibitions. Valuable information about our wide array of educational programs, upcoming events, the history of the site and how to best enjoy your visit to the Museum (including lunch at Café Flo!) is also readily available.
Whether you are a Museum member, Old Lyme resident, or visitor to the area, we look forward to making your relationship with the Florence Griswold Museum an unforgettable one. On behalf of the Board of Trustees, staff, and volunteers of the Florence Griswold Museum, I welcome you to our website and to the Flo Gris community.
See you in the galleries!
Rebekah Beaulieu, Ph.D.
Director

View and/or Download 2017 Annual Report/Summer 2018 Ledger
The Florence Griswold Museum Receives Reaccreditation by the American Alliance of Museums
April 9, 2018: The Florence Griswold Museum in Old Lyme, Connecticut is honored to announce that it has received high marks from the American Alliance of Museums' (AAM) Accreditation Commission. Accreditation helps to ensure the integrity and accessibility of museum collections, reinforce the educational and public service roles of museums, and promote good governance practices and ethical behavior.
Through a rigorous process of self-assessment and review by their peers, the museum has demonstrated it meets standards and best practices and are good stewards of the collections and resources they hold in the public trust. "The Florence Griswold Museum is an energetic place that creatively raises income and builds audiences,' notes Amy Bartow-Melia, Chair of the AAMs Accreditation Committee. "The museum's highly-detailed yearly strategic plans for each department are a model for other museums."
Of the nation's estimated 33,000 museums, only 3% are currently accredited. "Accredited museums are a community of institutions that have chosen to hold themselves publicly accountable to excellence," said Laura Lott, Alliance president and CEO." Accreditation is clearly a significant achievement, of which both the institutions and the communities they serve can be extremely proud.
About the American Alliance of Museums  The American Alliance of Museums has been bringing museums together since 1906, helping to develop standards and best practices, gathering and sharing knowledge, and providing advocacy on issues of concern to the entire museum community. Representing more than 35,000 individual museum professionals and volunteers, institutions, and corporate partners serving the museum field, the Alliance stands for the broad scope of the museum community.  For more information, visit www.aam-us.org.
Mission Statement
The Florence Griswold Museum fosters the understanding of American art, with emphasis on the art, history, and landscape of Connecticut.
Fulfillment of Mission
The Museum achieves this goal through the acquisition, preservation, and interpretation of original artifacts of American art and history. To this end, the Museum recognizes its responsibility to present exhibitions, educational programs, and publications that contribute to a greater appreciation of the nation's artistic accomplishments and the region's distinctive cultural history.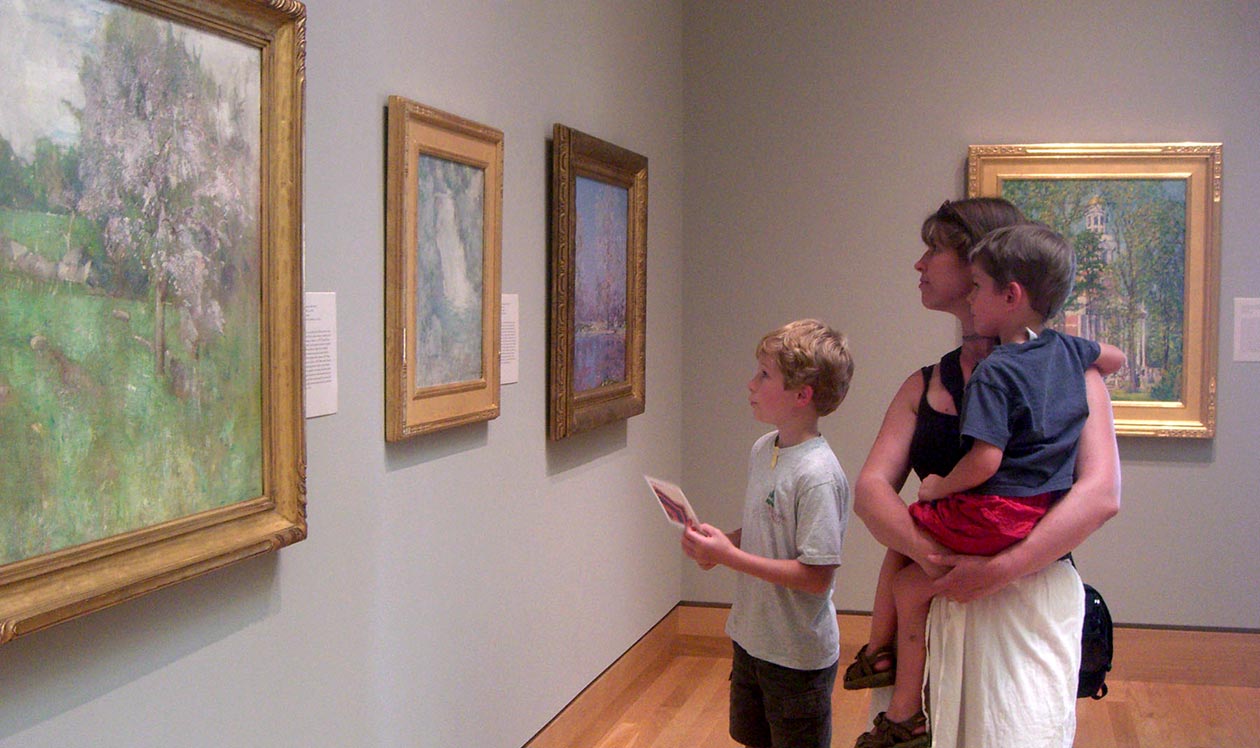 Over the past four years, the Museum has seen a steady rise in exhibition attendance and total visitorship, culminating in 76,661 visitors in 2017. According to a recent economic impact study, out-of-town visitors spend an average of $479 per family while in the area, resulting in an estimated annual economic impact of $16.5 million. While drawing a national and international audience the Museum is also growing in stature among its core constituency of visitors from Southeastern Connecticut as a valued gathering place for the community. With support from the Connecticut Humanities Council, the Museum is investing heavily in efforts to reach new audiences through technology, having created a distinctive website presence and an innovative series of web-based learning tools about Florence Griswold and the artists of the Lyme Art Colony. Over 120,000 web visitors interact with FGM's website each year, while over 23,000 people now subscribe to the bi-monthly electronic newsletter.
Subscribe to the Museum's eNews now
2017 – 2018
Board of Trustees
Officers
David W. Dangremond, President
John E. Noyes, Vice President
Jane Rapport, Vice President
Deborah Butler, Secretary
Andy Baxter, Treasurer
Lee Pritchard, Assistant Treasurer
James Carey, Counsel
---
Trustees
Jonathan L. Cohen
Dianne Embree
Monique Foster
Charles Hinckley
Paul Holt
Andrea Griffis Inglis
Helen Krieble
Sally Lawrence
Richard Millard
Deborah Moore
Kathryn Parsons
Barbara Smith
Clinton Standart
Katie Tuttle
---
Charter Trustees
Mary Ann Rumney Besier
Charles T. Clark
Jeffrey W. Cooley
Frank W. (Ted) Hamilton III
Robert D. Webster
George J. Willauer
Carolyn Wakeman
---
Honorary Trustees
Maxwell M. Belding
Richard Booth
Wilson G. Bradford
David Hoffman
Lee Jacobus
Hedy Korst
Clement C. Moore II
Marilyn Nelson
Dr. John Niblack
Marilyn Percy
William E. Phillips
Samuel Thorne
Nelson H. White
---
Advisory Council
Townsend Ludington, Chair
Tiffany Bell
Nancy Campbell
Stuart Feld
Donna Fleischer
Rob Hernández
James Lyon
James Matschulat
Harry S. Parker III
Robert Smith, Jr.
Dr. Christopher B. Steiner
Tula Telfair
Abbot Vose
Lyn Gammill Walker
Robert Wilber
Internships
An internship at the Florence Griswold Museum offers practical experience that builds skills and provides exposure to careers within the Museum field.
Please contact the department you are interested in directly and have resume and cover letter available.
Curatorial / Archives / Registrar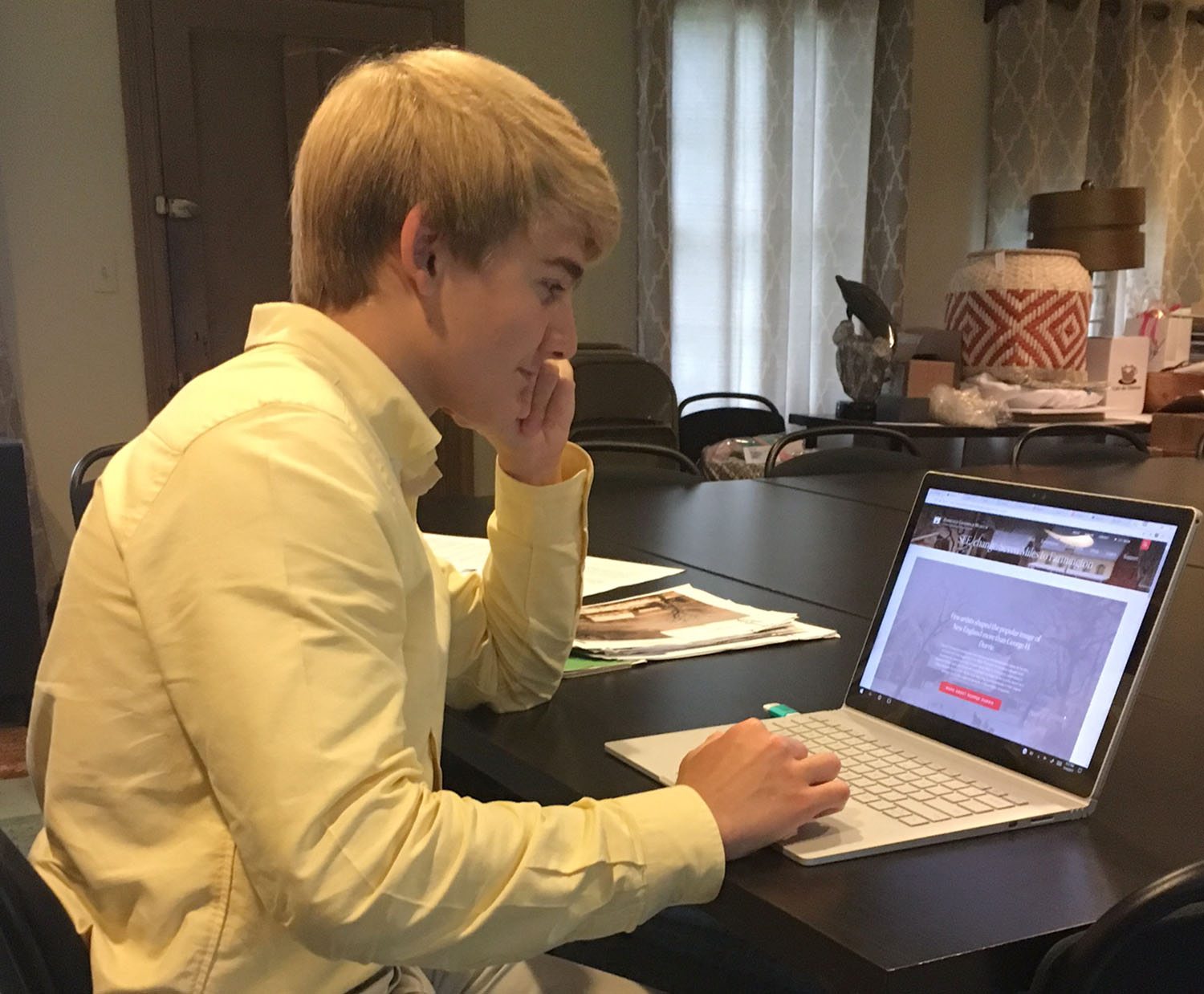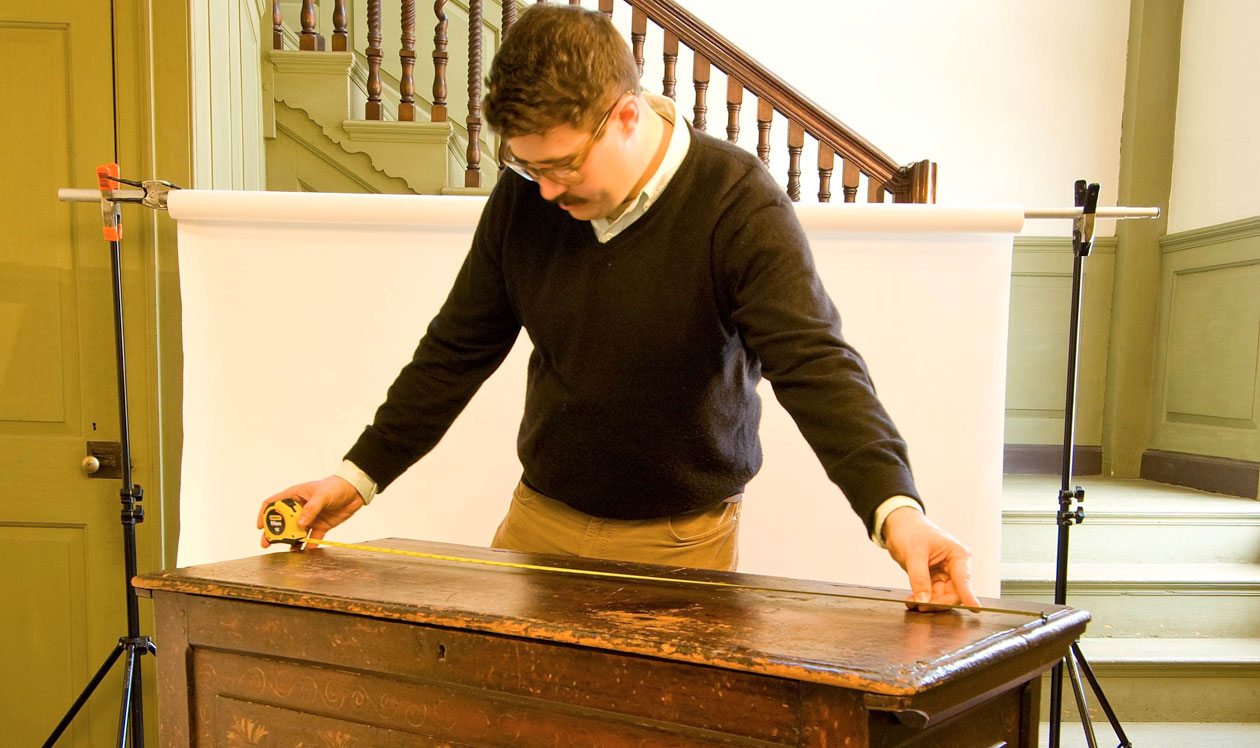 Jobs
If you are interested in a specific job, please direct questions to that department.
Job Openings

Position Announcement: Director of Development
The Florence Griswold Museum (FGM) welcomes applications and nominations for the position of Director of Development. As a member of the senior staff, the Director of Development is responsible for planning, cultivating, implementing, and supervising all aspects of the Museum's fundraising programs. The Director of Development reports directly to the Director and works closely with the Board of Trustees, the Development Committee, and the staff to implement the fundraising objectives and goals of the Museum in support of the Museum's mission: for the benefit of a broad audience, the Florence Griswold Museum fosters the understanding of American art, with emphasis on the art, history, and landscape of Connecticut.
With the support of its vibrant and participatory community, the Museum has embarked on an ambitious, multi-phase expansion and restoration of its 13-acre riverfront site that will provide exciting future opportunities for new programming and interpretation. In anticipation of this next chapter in the life of the Museum, the successful candidate will collaborate with the Director and Board of Trustees in a unified vision of shaping the Florence Griswold Museum as an engaging center of learning with expanded landscape, galleries, research center, exhibition and education programs. This is an excellent career opportunity providing diverse experiences working with the Director, Board of Trustees, donors, staff, and volunteers in a stimulating, collegial environment.
Major Responsibilities:
Plans and implements fundraising programs, including capital, annual, and endowment campaigns; major gifts, planned giving; corporate, foundations and government grants; special events, and membership, with an emphasis on expanding the donor base to include the next generation of major donors.
Provides leadership in the identification, cultivation and stewardship of prospective and current donors across all funding areas including individuals, foundations, corporations and government grants. Participates in gift solicitation calls and in follow-up discussions.
Supports the President and Director in maintaining a close liaison with the Board of Trustees to orchestrate and provide support to board-driven fundraising initiatives, as well as prospective board member recruitment.
Provides staff support to the volunteer-led Development, Membership, Campaign, and special event committees while maintaining direct liaison with its members in implementing development activities. Recruits and works closely with volunteers to enhance the development activities of the Museum.
Oversees all aspects of special events with the help of a dedicated department, including but not limited to annual Garden Luncheon and Benefit Auction events, as well as membership and fundraising events.
Leads the Museum in the preparation of fund-raising proposals and supervises the preparation of interim and final reports for all grants. Supervises the work of the development office in maintaining complete and current records of gifts, donors, and prospects. Oversees transmittals, tabulation, acknowledgements, and stewardship necessitated by all gifts.
Prepares annual departmental budgets and sets objectives for unrestricted and restricted support in concert with the finance office.
Required Qualifications:
BA or BS required.
Minimum of five years of fundraising experience.
Proven success in all aspects of campaign leadership, donor solicitation and cultivation, and fundraising program management.
Experience in effectively engaging staff, trustees, and volunteers in cultivation, solicitation, and stewardship activities.
Demonstrated supervision of professional level staff to motivate and build competencies.
Excellent organizational, writing, and oral communication skills and a high degree of discretion.
Preferred Qualifications:
Particular experience in leading all elements of a capital campaign.
Minimum of five years of development experience in a museum, arts, or cultural setting.
Knowledge of the Connecticut philanthropic landscape.
Solution-oriented approach and self-motivation to effectively navigate complex situations.
About the Florence Griswold Museum:
The Florence Griswold Museum portrays an extraordinary era in U.S. history that began in 1899, when renowned American artist Henry Ward Ranger visited Miss Florence Griswold's boardinghouse in Old Lyme, Connecticut, and fostered the creation of an art colony that with the arrival of Childe Hassam in 1903, became America's best-known center of Impressionist painting. Artists such as Willard Metcalf, Matilda Browne, and William Chadwick gathered at Miss Florence's house and transformed the stately Georgian residence into the home of the Lyme Art Colony. Today, FGM is a renowned center for American art encompassing modern galleries and historic buildings on 13 acres along the ecologically-rich Lieutenant River.
Housing an exceptional collection of American art from the 18th-21st centuries with ties to Connecticut and New England, FGM presents a robust exhibition program that incorporates topics related to American art, cultural history, and the changing landscape. Unified by a historic site where many of these works were created, FGM interprets an important chapter in American art and its modern influences like nowhere else in America.
A recent inductee to the Trip Advisor Excellence Hall of Fame, the Florence Griswold Museum has been called a "Giverny in Connecticut" by the Wall Street Journal, and a "must-see" by the Boston Globe. In addition to the restored Florence Griswold House, the Museum features a gallery for changing art exhibitions, education and landscape centers, a restored artist's studio, thirteen acres along the Lieutenant River, and extensive gardens. Its seasonal Café Flo was recognized as "best hidden gem" and "best outdoor dining" by Connecticut Magazine.
To apply:
Please submit cover letter, resume, writing samples, and three professional references to: melissa@flogris.org and use subject line: Director of Development. Confidential nominations welcome. The Florence Griswold Museum offers competitive salary and benefits and is an equal opportunity employer.
Thank you for your interest in the Florence Griswold Museum, Home of American Impressionism!
If you do not find the information you need on the website, please contact Tammi Flynn, Director of Marketing.
Just as Miss Florence's home captured the imagination of artists over one hundred years ago, the Museum is attracting the attention of another generation of artists and art lovers. Since opening the Krieble Gallery in July 2002, attendance has more than doubled. The Museum is a resource for local residents as well as a destination for visitors from around the world.
We have a full selection of digital images of our permanent collection, temporary exhibitions, buildings, grounds and gardens, programs, and events.
We are happy to supply them to qualified media professionals upon request. Interviews with key staff can also be arranged. Hopefully you can make a personal visit to the 13-acre site but if you are unable, information can be sent to you immediately upon request.
If you would like to be added to our media list to receive advance information about Museum activities, please email your address (mail and e-mail) and media affiliation.
You May Also Be Interested In