The Museum will be closed Sunday, April 9 in observance of Easter.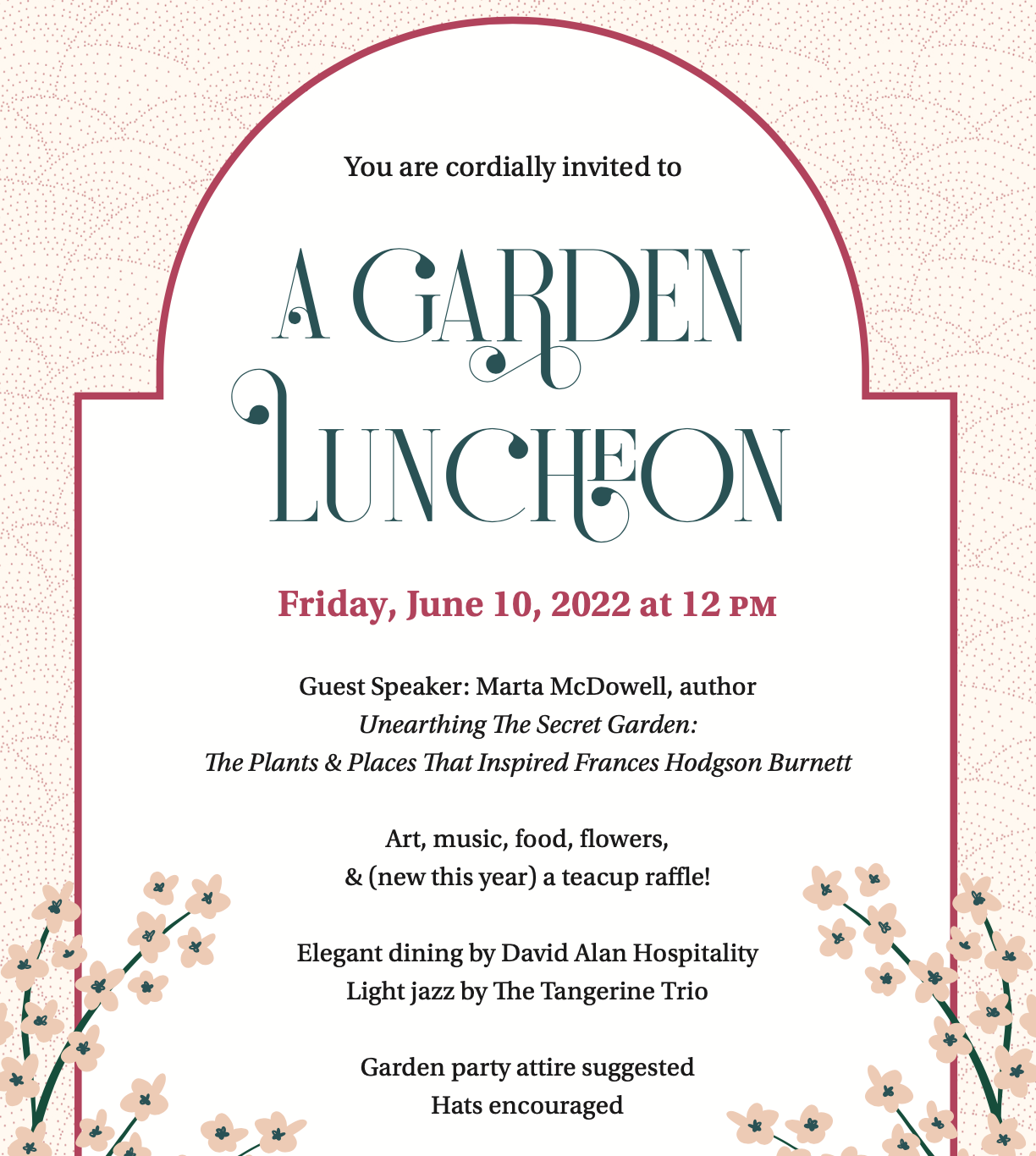 Thank you to everyone who made this year's event such a success! See you in 2023.
Nature has become one of our dearest friends these past two years— a source of calm, respite, and beauty in a troubled world.
And what better way to celebrate our ability to gather once again than with the return of our Garden Luncheon, in person on the grounds of the Florence Griswold Museum?
The Garden Luncheon directly supports the stewardship and preservation of the Museum's historic gardens and riverside landscape.
This event is Sold Out! Thank you for your interest.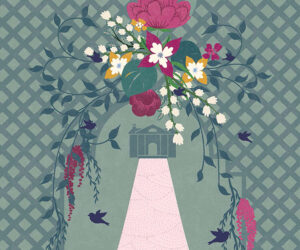 The almost mystically restorative properties found in nature are at the heart of Frances Hodgson Burnett's classic children's book, The Secret Garden—which happens to be the subject of our speaker's fascinating new book, Unearthing The Secret Garden: The Plants & Places That Inspired Frances Hodgson Burnett.
Author Marta McDowell of Chatham, NJ has made a career of exploring the relationship between the pen and the trowel . . . that is, writers and their gardens. The subjects of her lavishly-illustrated, award-winning books have included Beatrix Potter, Laura Ingalls Wilder, and Emily Dickinson (in whose Amherst, MA gardens Ms. McDowell served as Gardener-in-Residence in 2018).
You won't want to miss this enchanting exploration of the gardening inspirations behind one of literature's greatest treasures, which will surely inspire you to unlock the secret magic in your own garden.
This event is Sold Out! Thank you for your interest.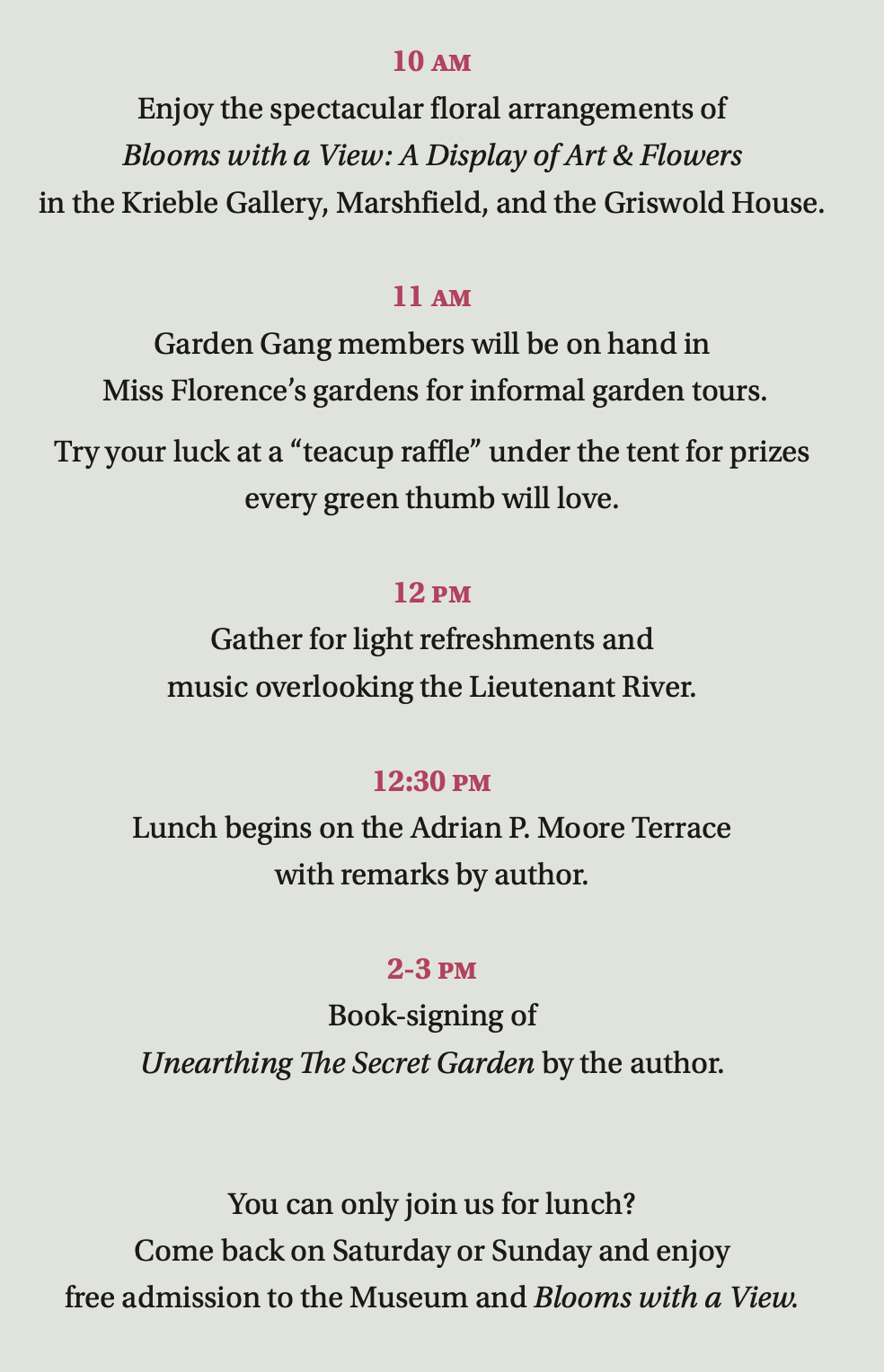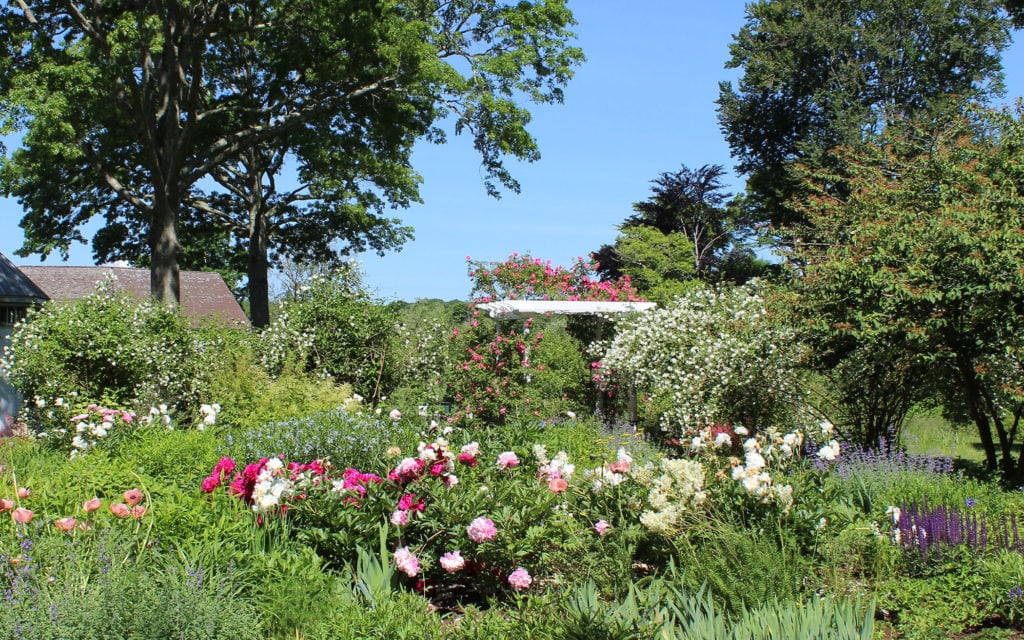 Follow us on social media for updates!
or subscribe to our e-newsletter below to keep up with Museum events, programs, and much more!