February 9 — May 6, 2018
Pen to Paper: Artists' Handwritten Letters from the Smithsonian's Archives of American Art
The Museum will be closed Sunday, April 9 in observance of Easter.
Just as putting pen to paper to create a line in a drawing is an artistic act, so is writing a letter.
Pen to Paper, a selection from the Smithsonian's Archives of American Art, reveals the beauty and intimacy of the craft of letter writing. From casually jotted notes to elaborately decorated epistles, Pen to Paper explores the handwriting of celebrated artists such as Berenice Abbott, Alexander Calder, Mary Cassatt, Frederic Edwin Church, Thomas Eakins, Howard Finster, Harriet Hosmer, Jacob Lawrence, Robert Motherwell, Claes Oldenburg, Georgia O'Keeffe, Jackson Pollock, John Singer Sargent, James McNeill Whistler, and many others.
P.S.: Letters from the Lyme Art Colony
To complement the Smithsonian's collection, a selection of handwritten letters from the Museum's Archives augment the exhibition. During the heyday of the Lyme Art Colony, letter writing was an important tool used by Florence Griswold and visiting artists to communicate and confirm their travel plans. Once artists arrived at the Griswold boardinghouse, corresponding by mail was an important part of colony life—when artists wrote to family back home as well as to art world contacts. In these letters, handwriting can conjure mood, time, and place and offer insight into the person behind the pen. A selection of paintings from the Florence Griswold Museum's collection will hang alongside artists' letters.
A catalogue featuring brief reflections from art historians, curators, and artists accompanies the exhibition, providing insight into the unique form and content of each letter. Pen to Paper: Artists' Handwritten Letters from the Smithsonian's Archives of American Art (Princeton Architectural Press, 2016) features 56 handwritten letters from the Archives of American Art. Edited with an introduction by Mary Savig, curator of manuscripts at the Archives of American Art.
Pen to Paper was organized by the Archives of American Art, Smithsonian Institution and supported locally by Bouvier Insurance.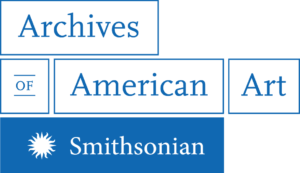 We hope you enjoy this series of videos from our Curatorial Department about these exhibitions.
This video examines the letter of artist Bessie Potter Vonnoh to Miss Florence Griswold. The Museum is happy to partner with Vista Life Innovations, an organization that provides services and resources to assist individuals with disabilities achieve personal success. Our intern Sam Stark is working with all departments to create videos about the Museum's activities. Watch for new videos!