Magic of Christmas
November 27, 2020 - January 3, 2021
For fully vaccinated visitors - there is no mask requirement outdoors or indoors
?? If you visit between November 27 and January 3, please consider bringing a non-perishable donation for the Shoreline Soup Kitchens and Pantries. ??
?The Magic of Christmas Celebration ? is proudly supported by Stephen Stimson Associates, Essex Savings Bank, Norman Needleman and Jacqueline Hubbard, Pasta Vita, Reynolds' Subaru, Harney & Sons Fine Teas, All Pro Automotive, and Guy's Oil Service.
Magic of Christmas 2020
This year's celebration features new twists on the traditional décor. Imagine a fictional mantel-decorating contest in the Griswold boardinghouse between the historic Lyme Art Colony artists. Inspired by their paintings, they rummage through their studios as well as old trunks in Miss Florence's attic for festive objets d'art and holiday decorations. Miss Florence announces the winner and awards ribbons on her birthday—Christmas Day! See sidebar ➡️ for details.
In addition to the traditional decorations, three ???Fantasy Trees add bespoke sparkle in the historic house – two created by members of the Museum's Marketing and Development departments, and a third by Candice Hunsinger of Ivory & Iron in Essex.
In the Krieble Gallery, over 220 painted ? palettes, including a dozen new ones created this year, adorn four stunning ???? Artist Trees. Scroll down to find out more about the painted palettes.
And just for fun, we plan to park ??Santa's sleigh (many thanks to Ted Kremmer) filled with presents in the Landscape Center.
A few of the dozen new palettes for 2020. Come see the rest!
Left to right Ted Randler, The Second Day of Christmas, 2020; effrey Saverine, Florence Griswold Summer Garden, 2020; Julie Plankeel Duba, Glory, 2020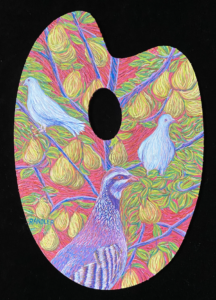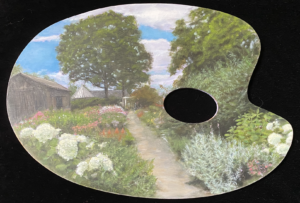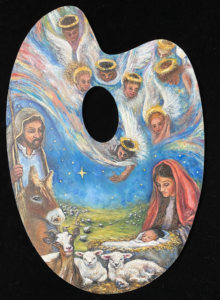 Miss Florence's Christmastime Teas — Sold Out for 2020!
December 1 – 30, 2020
Our hand-blended, superior Ceylon and China black teas are enhanced with a touch of vanilla and other delicate spices over a two-day process by Sundial Gardens for a unique and elegant tea to be enjoyed with tea sandwiches and seasonal sweets catered by Gourmet Galley, all the while overlooking the wintry splendor of the Lieutenant River.
Seatings are at 2pm Tuesday through Saturday.
$35 member / $40 non-member includes admission, tea time, and 10% discount at The Shop.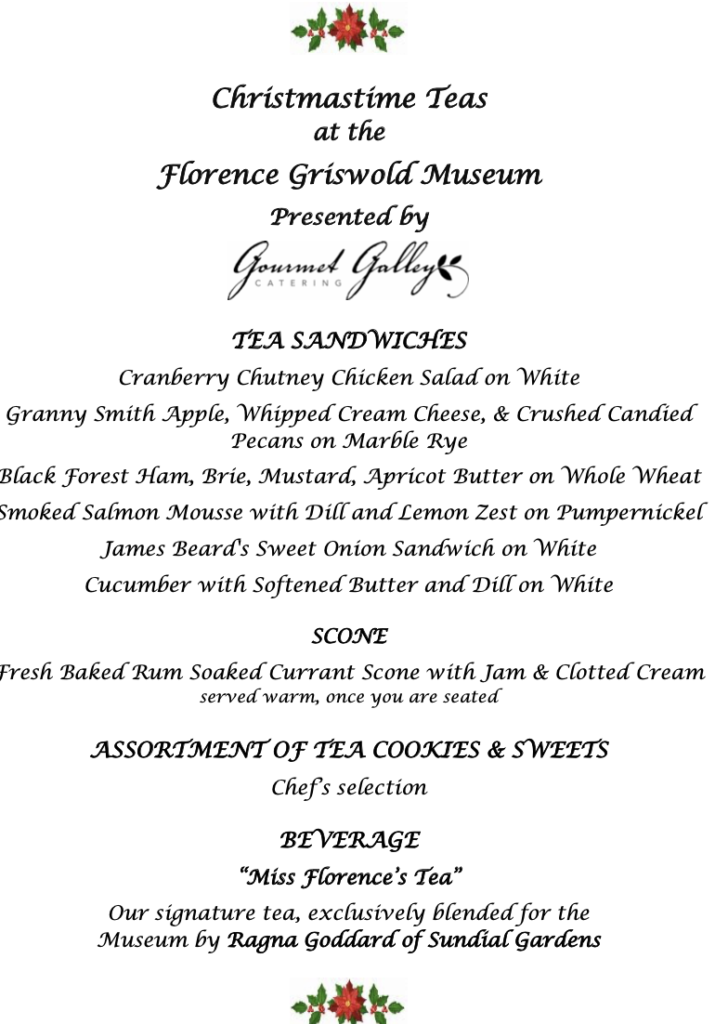 ? Shopping in the Museum's store is a great for you, the Museum, and local artisans. ?
You'll find the perfect gift (or a treat or two for yourself) from a fresh supply of unique items by the best vendors and local artists. Enjoy a safe shopping experience in our thoroughly cleaned boutique-sized shop. If you aren't comfortable going into a store this season we understand! Shop online (click here) or order over the phone at 860.434.5542 ext.111.
This year The Shop will transport you to a German Christmas Market with a showcase of handcrafted decorations direct from Europe. These heirloom-quality decorations come from family-owned workshops. Each piece represents experience and skill, honed over generations.
Enjoy fun themed holiday discounts throughout the month of December! A different theme each day with 10% off (15% for Members!)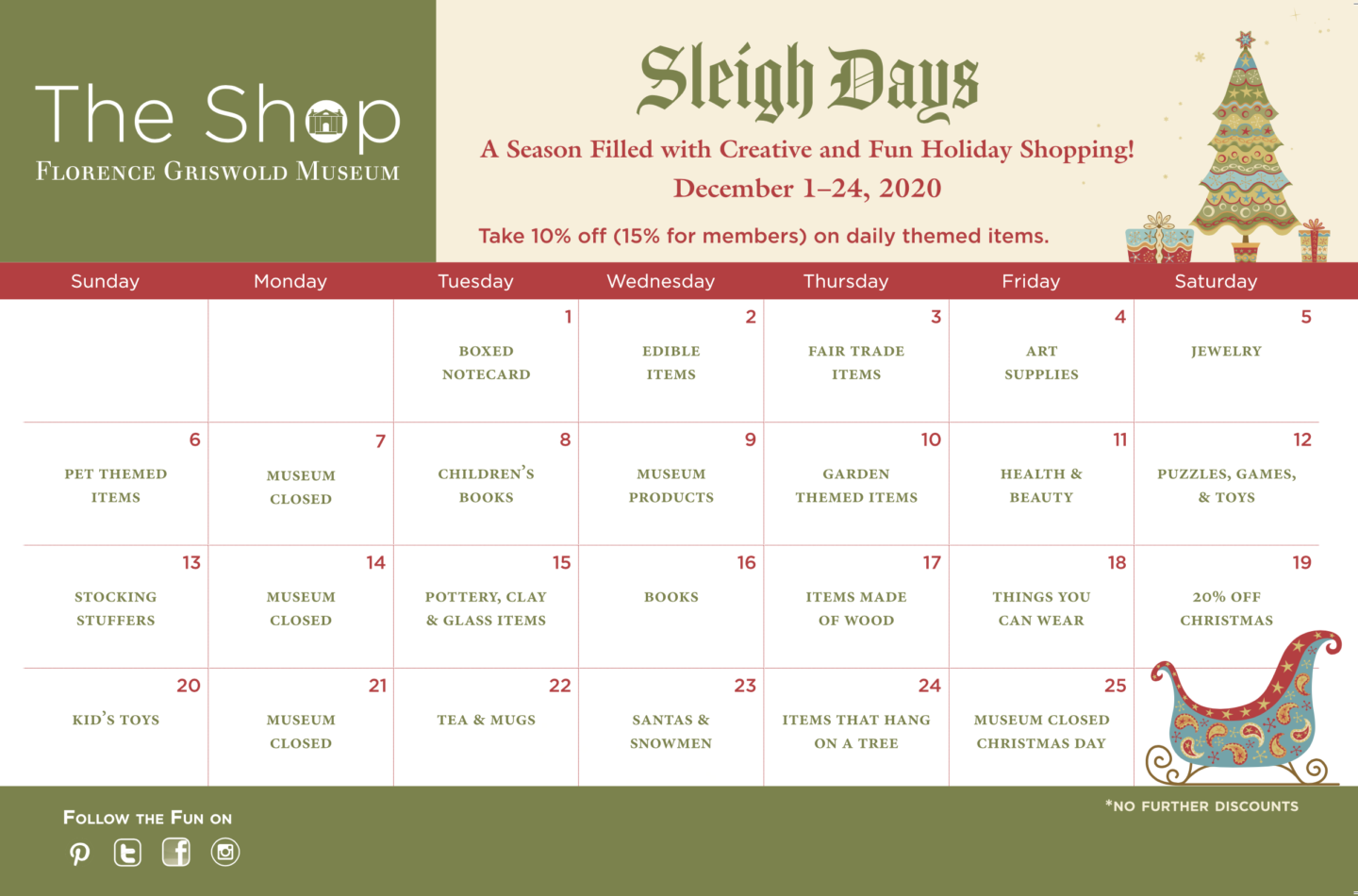 ✨ Holiday Craft Kits ✨
$60 (Members $55) includes postage within the United States
?Order here by December 15 to ensure delivery by Christmas. ?
The elves in the Education Department are busily preparing special delivery boxes filled with five different holiday craft kits for hands-on fun at home. Each project will have all materials and instructions included.
A fun pre-holiday activity for the young artisans in your life. Makes the perfect gift too! ?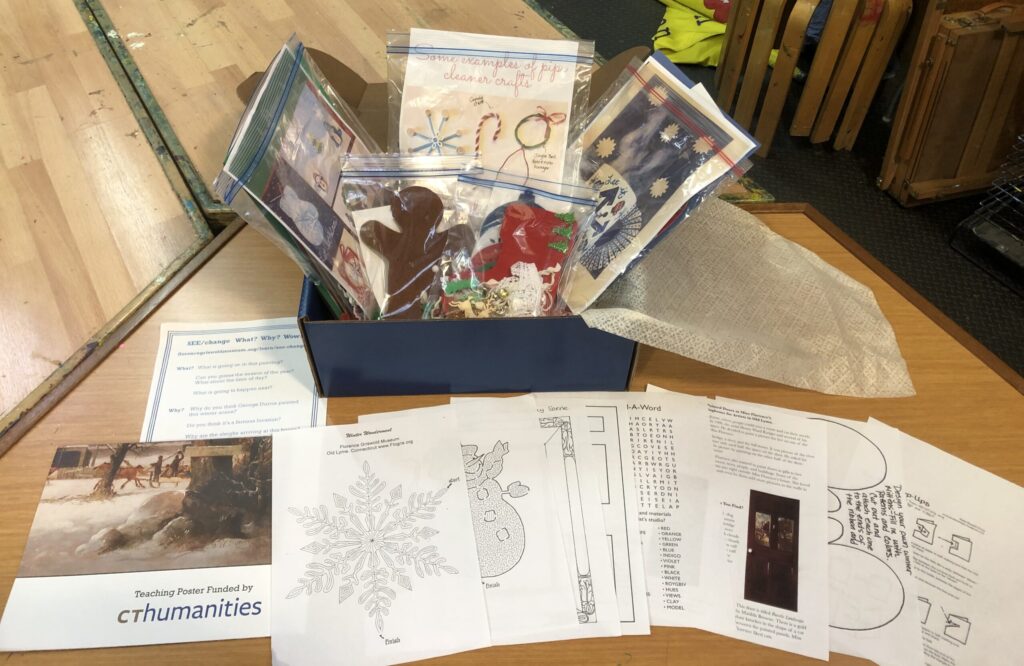 You May Also Be Interested In