Programs & Events
Calendar
The Museum will be closed Sunday, April 9 in observance of Easter.

INTERNATIONAL TRAVEL: Explore Tuscany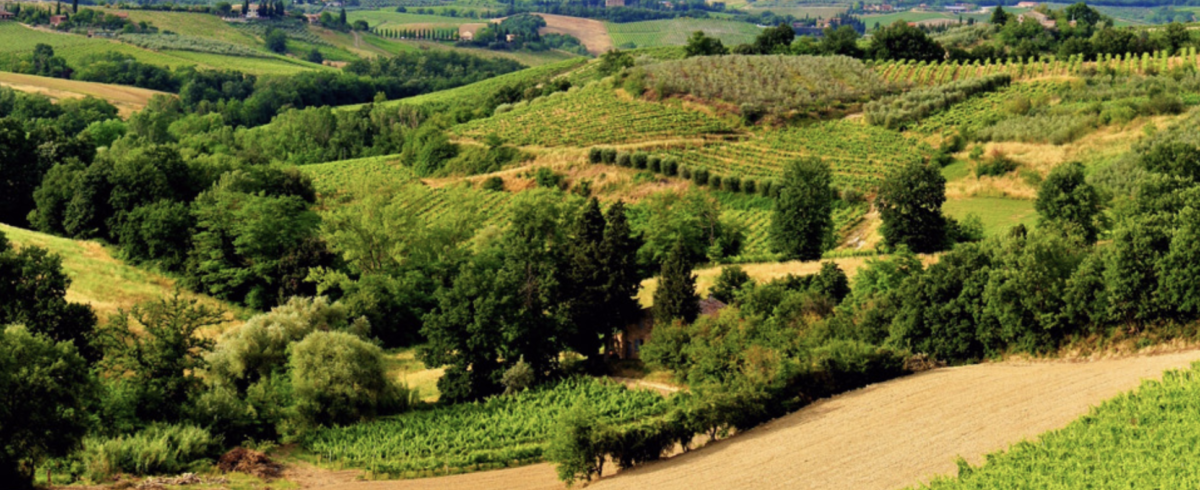 Please note: this trip is Sold Out! Thank you for your interest.
August 9-17, 2023
Join the Florence Griswold Museum Travelers on an unforgettable adventure in Tuscany, Italy! Our nine-day trip includes all the art, food, and natural beauty Central Italy has to offer. This Spotlight Tour features a stay in a single hotel at Grand Hotel Francia and Quirinale, Montecatini Terme, the famous spa resort town nestled in the heart of the rolling hills of Tuscany, and daily getaways to wonderful sites in Florence, Pisa, Lucca, and more. 10 meals & 7 breakfasts included. Air & Land package for $3,995 (Double Occupancy).
Just a few of the excursions you will enjoy include:
A guided tour of Lucca, Tuscany's best-kept secret. Discover Renaissance walls, Romanesque churches, and medieval streets flanked by towers. Explore on your own before setting off for Borgo a Mozzano. See the Ponte del Diavolo (Devil's Bridge) and the nearby remains of the Gothic Line – the Germans' last defense during WWII. Visit the Museum of Liberation and see authentic fortifications and bunkers. Make your way to a Tuscan winery and learn about the art of winemaking as you taste local varieties.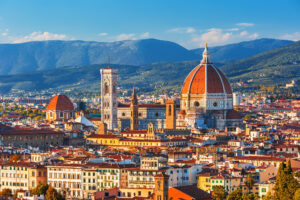 A cultural tour in Florence showcases the beautiful "Cradle of the Renaissance." Start with a visit to the Academy Gallery to see Michelangelo's sculpture of David. Join a local Florentine guide on foot and make your way through the city. At the Piazza del Duomo, see the impressive Cathedral of Santa Maria del Fiore and the gilded bronze doors of the Baptistery dedicated to St. John.
Explore historic sites in the ancient maritime Republic of Pisa, including the Piazza dei Miracoli, or "Field of Miracles" (UNESCO). Keep your camera handy at the famous Leaning Tower of Pisa. Visit the Baptistery, the largest in Italy. This evening, travel to the quiet countryside to learn the secrets of traditional Tuscan cuisine. Partake in a cooking class, using local ingredients and culinary techniques that have been passed down for generations. Enjoy your freshly-prepared meal for dinner.
Optional excursion to Cinque Terre with its rugged coastline dotted with terraced vineyards; explore this string of fishing villages nestled between the mountains and the Mediterranean.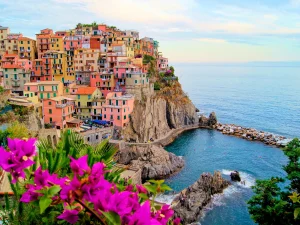 At a nearby cheese farm, learn how the famous pecorino cheese is made before sampling it for yourself. Soak in breathtaking views as you travel to the hilltop village of San Gimignano, one of Tuscany's most picturesque places. Explore this enchanting medieval town, from its famous 14 towers to its magnificent vistas overlooking vineyards before attending a Tuscan feast of traditional cuisine and wines set in the countryside.
Partnering with Collette Tours, an industry leader in travel with a generous worry-free cancellation policy, every detail is taken care of and we can't wait to enjoy this special trip with you, making memories to last a lifetime!